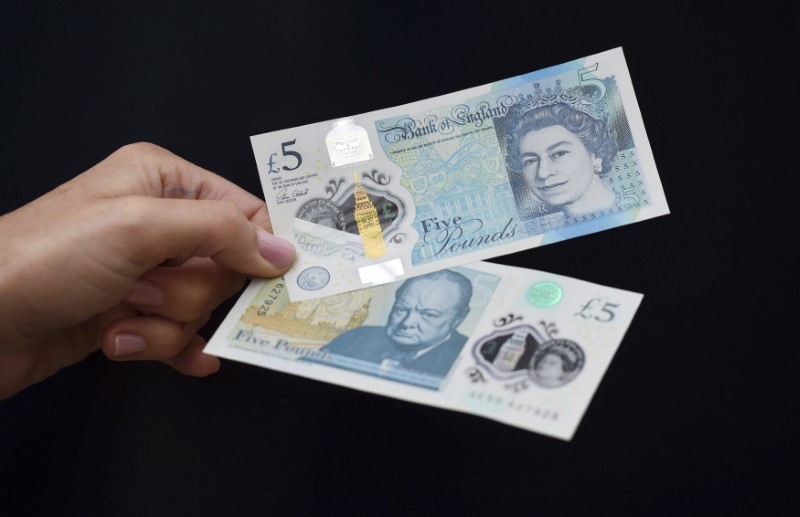 © Reuters.
By Yasin Ebrahim
Investing.com – The pound fell Friday and looked set for its first weekly loss in a month, with experts warning any potential recovery will be kept in check by the growing threat of a no-deal Brexit.
GBP/USD fell 0.11% to $1.3262 and is set for its first weekly slump since the week commencing Aug. 2.
The pound's recent run higher was partly supported by the U.K. government's success in preventing a second wave of the coronavirus so far, but fears the virus will return in a meaningful way are likely to persist as long as it is not contained in the rest of Europe.
The potential of the virus to re-emerge and the rising prospect that the U.K. could leave the EU without a trade deal at the end of the year, when the Brexit transition period ends, mean the pound may struggle to find its footing.
"(W)e believe that the GBP exchange rate has limited further potential for recovery in the short term," … the "end of the Brexit transition period is approaching, which should also bring the risk of a no-deal Brexit more into focus," Commerzbank (DE:CBKG) said.
Without a deal, the U.K. would trade with the EU on WTO rules from next year onward, which would be a "bitter blow for both sides in real economic terms, but above all for the British economy, for which the EU is by far the largest trading partner," the bank added.
The monetary policy front has also offered reason for caution on the pound after the Bank of England monetary policy committee members, including Governor Andrew Bailey, suggested negative interest rates could have a role to play should the recovery waiver.